Google has finally joined the short video format content bandwagon with the announcement of Youtube Shorts, which is rolling out in India this week.
Youtube Shorts is a short-form video tool for creators, who can shoot up to 15-second long videos and upload it on Youtube. Currently, the tool will be launching in early beta with new creation tools to be tested out.
Google is a bit late to the party with Shorts as several short-form video apps from Indian developers hit the market or gained popularity soon after TikTok's ban in the country. Even Facebook launched Instagram Reels earlier this year. With TikTok's ban in USA, the company might also be looking to expand there soon.
"We're excited to announce that we are building Youtube Shorts, a new short-form video experience right on Youtube for creators and artists who want to shoot short, catchy videos using nothing but their mobile phones," Chris Jaffe, VP of Product Management at Youtube announced.
Youtube Shorts will receive new features over the coming months and will also be available in more countries.
Android users in India will begin seeing a dedicated create icon soon and this feature will expand to iOS devices soon.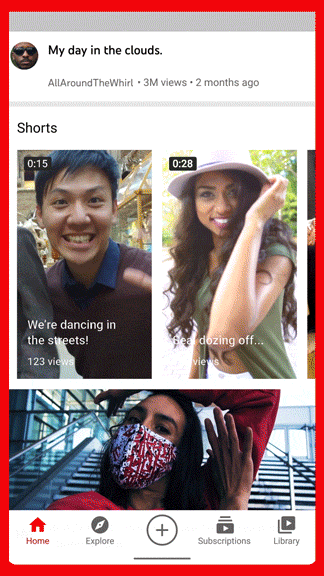 "You may have recently seen a row on the YouTube homepage especially for short videos, and starting today we're also introducing a new watch experience that lets you easily swipe vertically from one video to the next, plus discover other similar short videos. We're also going to make it even easier to start watching Shorts."
In the News: Facebook Gaming streamers can now play copyrighted music
Writes news mostly and edits almost everything at Candid.Technology. He loves taking trips on his bikes or chugging beers as Manchester United battle rivals.
Contact Prayank via email: [email protected]