Google started rolling out the 11th version of Android to select Pixel, OnePlus, Xiaomi, Oppo and Realme devices, on Tuesday.
The Android 11 update also brings some Pixel-first features to Pixel 2 and newer devices, which includes a Live View in Location Sharing on Google Maps, Smart Reply in Gboard, app suggestions and grouping, and a more convenient way to select text, images or take screenshots, among a few other things,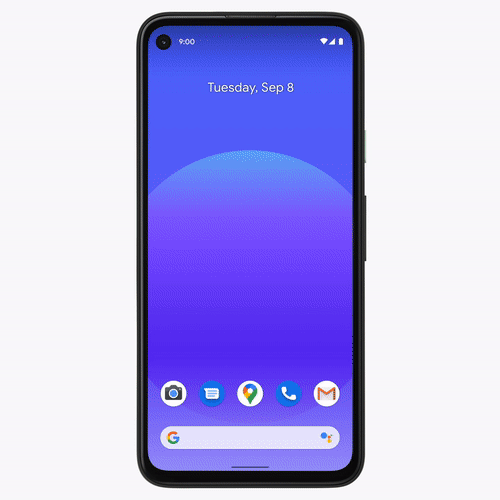 The update has started rolling out on select devices from the manufacturers mentioned above. Other manufacturers are expected to roll out Android 11 on compatible devices in the next few months.
"Android 11 has arrived! The latest release is all about helping you get to what's important on your phone with easier ways to help you manage your conversations, connected devices, privacy, and much more," Dave Burke, VP, Android Engineering, announced.
Privacy and Data enhancements
Another highly requested feature, one-time permission for apps to access microphone, camera and location of the device has also been introduced with Android 11. So, each time an app needs to access any of these sensors, they'll need to ask for the user's permission.
Permissions to unused apps will be automatically revoked and the user will be notified. Users can re-grant permissions to these apps whenever they use them later.
The Google Play system update module included in the new Android OS will also provide direct privacy and security updates, which means users won't have to wait for a complete OS update to receive security fixes.
Screen record, Message bubbles and more
Among the many new features, conversations from messaging apps get dedicated space in the notification section with the option of prioritising messages from specific contacts.
Android 11 also brings Message Bubbles to the UI, which are aimed at making it easier for users to chat while doing something else on their device.
One of the most user-requested features since a long time, screen recording will finally be available natively on phones running Android 11.
Android Auto, Media and Smart Home control
Android 11 also brings a new control centre, which can be accessed by long pressing the power button, where users will be able to control connected devices including thermostat, smart lock, tap and lights, among other things.
Media controls have also been redesigned and make it easy access as well as switch devices (headphones to speakers or vice-versa) while playing music.
Phones running Android 11 will also be able to wirelessly connect and interact with Android Auto on compatible vehicles.
In the News: PUBG is dropping Tencent as a publisher in India