Google has announced a new partnership with Acer, HP, and Intel to bring connectivity features such as Nearby Share to Windows PCs among others to, making it easier to quickly pair supported devices with Chromebooks and Android phones.
Other features include the ability to share digital car keys, more functionality to Chromebook's Phone Hub and automatic device switching for compatible Bluetooth headphones. All these new features will be launched later this year, starting from a few weeks from now all the way to a few months. 
The announcements were made during CES 2022, even though the company decided to pull out of the event due to COVID-19 concerns.
"Android was built for everyone, everywhere and to give people more choice in devices, whether it's based on the design, features or overall value," said Erik Kay, VP of Multi-Device Experiences, Google.
Here's a quick summary of all the 13 new connectivity features that are coming to Android, Chromebooks, Windows, watches, cars and smart devices in 2022.
In the News: Intel announces 12th Gen chips at CES; claims fastest mobile chipset title
---
Google expands Fast Pair capabilities
Fast Pair is now getting extended to include functionality with TVs and other compatible smart home devices. Starting in a few weeks, Chromebooks will now be able to detect and pair with Fast Pair-enabled headphones in a single click.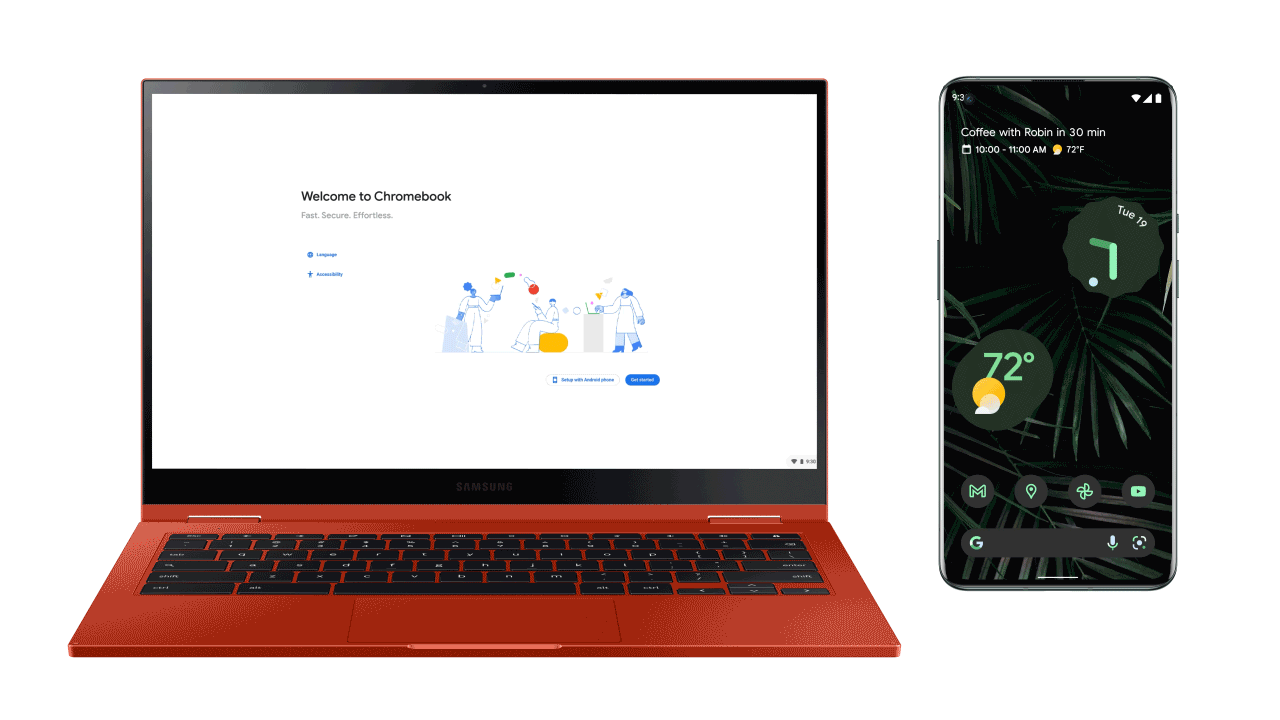 New Chromebook buyers later this year will be able to set up their new devices using their Android phones to get immediate access to saved information such as Google credentials and saved WiFi networks.
The same goes for setting up and pairing headings with Google TV or Android V OS devices. Since Android now supports Matter natively, Fast Pair will also allow users to quickly set up their Matter-enabled smart home devices to their network, Google Home and other accompanying apps in a few simple taps.
---
Unlock (and lock) devices with your Android phone and watch
The device unlocking feature shared between Android phones and Chromebooks will be extended to paired WearOS watches in the coming months. Users will now be able to unlock their Chromebooks and Android devices with their smartwatches when the two are in close proximity.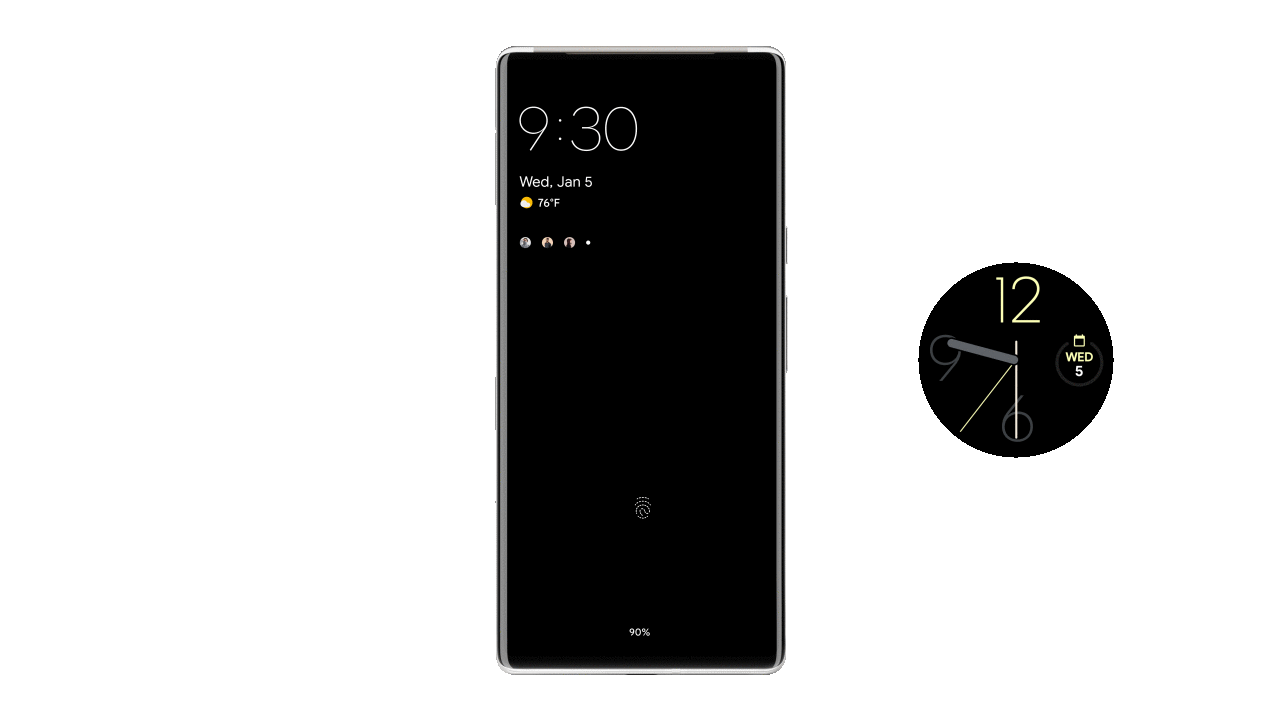 Phones with Ultra-Wideband technology will unlock compatible cars without the user having to do anything. This also includes sharing car keys with other people should they need to borrow your car. Digital car keys will be coming to more Android phones and vehicles later this year.
In the News: Qualcomm and Microsoft collaborate to develop chips for AR glasses
---
Better connectivity between Chromebooks and Android phones
Google also announced that they're working on a technology that'll automatically make compatible Bluetooth enabled headphones to switch between devices depending upon which device the headphones are needed. Spatial audio tech is also in the works, with both features coming in a few months on compatible headphones.

Built-in Chromecast support is also coming to more brands, starting with all Bose soundbars and smart speakers in the next few months.
More features are coming to Chromebook's Phone Hub as well. Users will now be able to access chat apps from their phones directly on their Chromebooks without installing them on the Chromebook itself. Phone Hub is also getting a camera roll allowing users to access their most recent photos and videos.

Lastly, with remote actions, users will be able to warm up or cool down their cards, lock and unlock it, and get information on all Assistant-enabled devices. These features will first come to Volvo Cars, with more vehicles to follow later. 
---
Better integration between Android and Windows
After years of requests by users, Google is intentionally making something that works with Windows. By using Fast Pair to pair an Android phone and Windows PC, users will be able to set up Bluetooth accessories, sync text messages and share files using Nearby Share.

Google has partnered up with Acer, HP and Intel to bring this functionality to select Windows PCs later this year.
In the News: Samsung unveils The Freestyle, a smart projector with smart speakers