A new Android update introduces a new feature in Pixel and few other Android devices, which will allow users to share information like their location as well as the kind of help they require with just a tap on the Phone app.
Keeping in mind the inability of a person in certain situations to share information over a call during an emergency with the operator, the Phone app has been updated with this new feature that enables users to share their location and critical information such as the kind of assistance they need — medical, law enforcement or others.
"A quick, informative conversation with an operator during an emergency call is critical, but in some cases, people are unable to verbally communicate, whether they're injured, in a dangerous situation or have a speech impairment," Paul Dunlop, Product Manager, writes in a blog post.
Users will see three options in the Phone app during an emergency call: Medical, Fire and Police. Tapping on any one of them will read an automated voice message to the operator.depending on the option selection.
Also read: Why do Sticky Notes still exist? Why should you use them?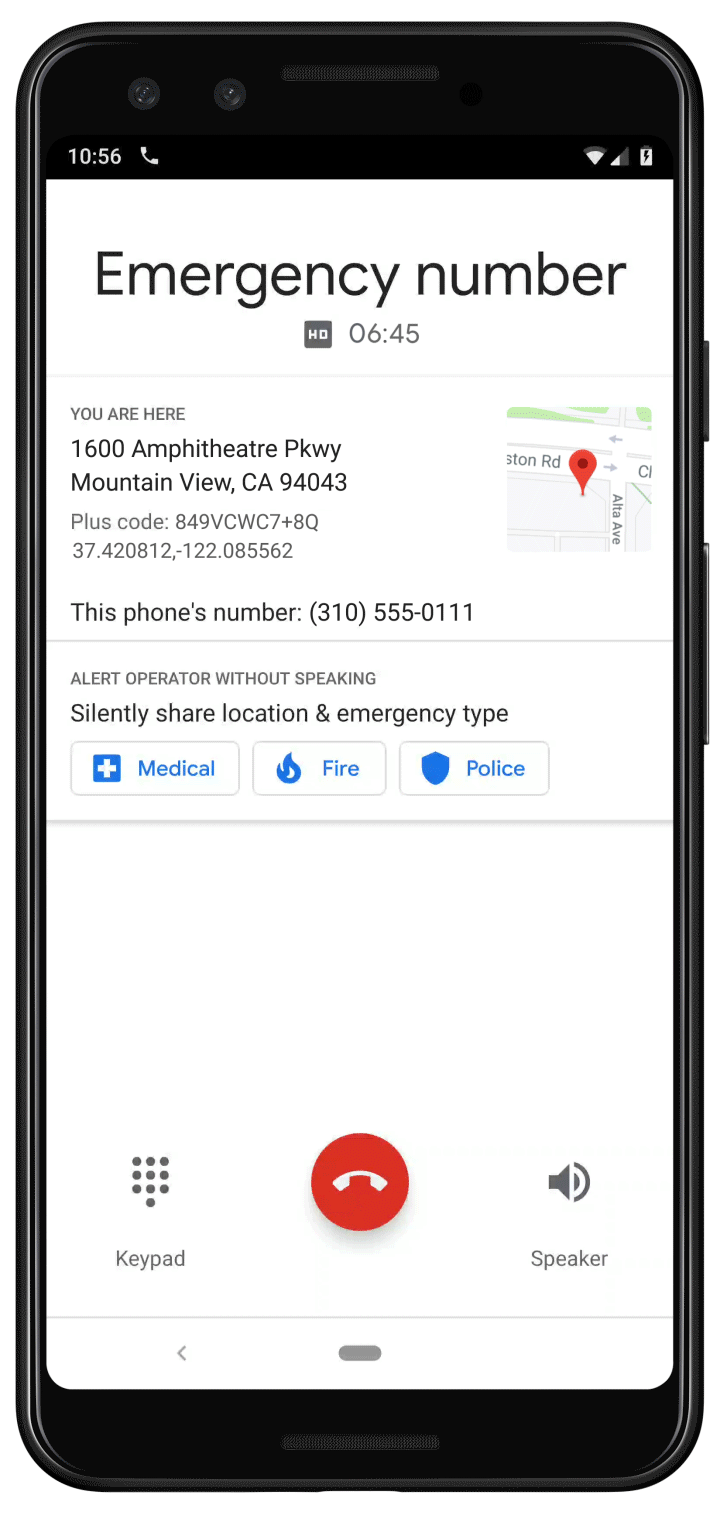 For example, the message above reads: "You are being contacted by an automated voice service initiated by the caller. The caller may be unable to speak or hear. My location is 1600 Amphitheatre Pkwy, Mountain View, CA 94043. The Plus code for my location is 849VCWC7+8Q. I require medical assistance."
The automated call service does not take away the voice services when activated, so even when you're using the feature and want to speak directly with the operator, you can.
---
The feature works even if you don't have an active data connection.
---
During 911 calls in USA, a phone's GPS location is often shared with the operator. The new feature aims to provide the same kind of information but via an automated voice service.
When this feature is used, the data exchanged, including the location, stays between the user's device and the emergency operator, who then forwards it to the relevant emergency service — a standard procedure,
Automated calling for emergency services on Android's Phone app, which is developed by Google, will be available in US over the coming months. Pixel devices will be the first ones to receive the feature, followed by other phones that haven't been disclosed yet, but will probably include stock Android One devices that come with the Phone app pre-installed too.
"We've been collecting feedback from public safety organizations, including the National Emergency Number Association, to make this feature as helpful as possible."
Google has also updated the featured snippets tool in its search engine, which will now display more updated information.
Also read: Samsung Galaxy Fold: How things have unfolded so far