Clubhouse has announced four new features this week namely Universal Search, Clips, Replay and Spatial Audio for its entire userbase. The new features allow searching for rooms, the ability to record conversations and better overall audio quality.
The Universal Search feature will reside in the Explore tab for a couple of weeks where the team expects to collect feedback before moving it to the main hallway. Clips is another feature launching alongside and will allow anyone to share clips from public rooms up to 30 seconds in length. The feature is currently in Beta.
Replays will be rolling out in the coming weeks and will allow users to make their room discoverable for as long as they want, even after the conversation inside is over. Finally, the Android app is getting Spatial Audio for an enhanced overall audio experience.
In the News: Telegram bots can now steal your one-time passwords
---
Clubbing new features
Here's an overview of all four features launching on Clubhouse.
Universal Search
The Universal Search feature will now allow users to search for people, rooms, clubs and even events on the app. This should help in finding rooms and friends on Clubhouse as the app previously didn't have any such functionality.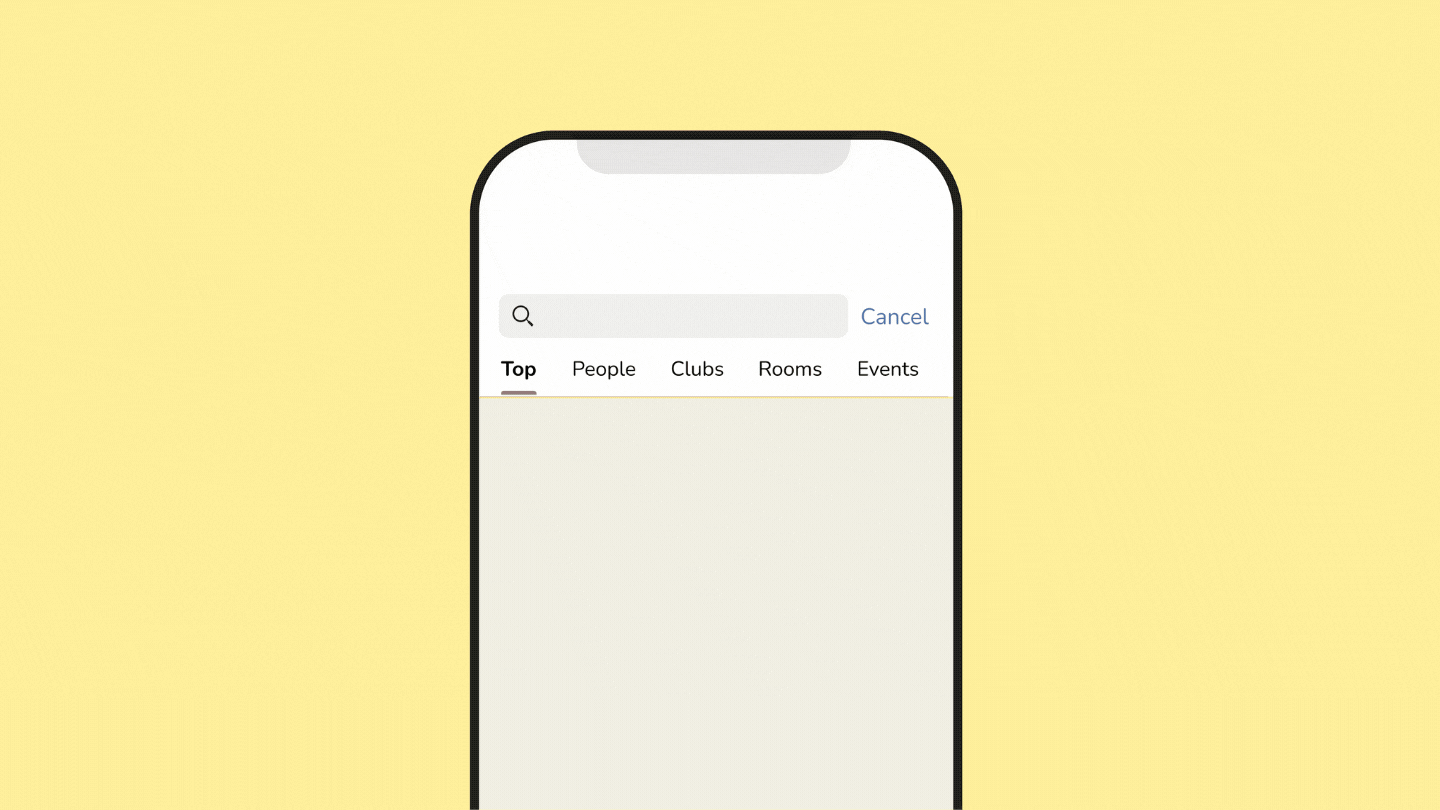 The feature is rolling out on both the Android and iOS versions of the app starting Friday. As mentioned before, it'll be in the Explore tab for the next week or so where the team will collect feedback about the feature before eventually moving it to the hallway.
---
Clips
The next feature, Clips is rolling out in beta to a small group of creators on Friday as well. When you start a room, you can select whether or not you want clips to be enabled. The option is enabled by default for open or public rooms. Private, social or club rooms do not have the feature yet.
Once enabled, users will see a scissors icon that they can tap to grab the past 30 seconds of audio from the room. These clips can be shared to Instagram, Twitter, Facebook, Whatsapp and can even be saved to the camera roll for editing.
---
Replay
Replay has been announced alongside the other features and will be tested and developed in the wild for a few weeks before being released. The feature lets your room be discoverable on Clubhouse for as long as you'd like. In addition to that, users can even download their room's conversation and share it on other social media platforms. You can expect the feature to roll out in early October.
---
Spatial Audio for Android
Finally, the Spatial Audio feature on Clubhouse's Android app is now available to everyone. The feature allows for a much better and immersive overall experience on the app.
In the News: 'Grifthorse' Android malware runs over 10 million victims using 200+ apps