The latest update to Google Translate brings a much-awaited feature to the app, which will let users transcribe and translate speech-to-text using the Translate Android app, starting Wednesday.
Transcribe update on Google Translate will be rolled out over the next few days with support any combination of the following eight languages: English, French, German, Hindi, Portuguese, Russian, Spanish and Thai.
To transcribe on Google Translate app for Android, users can tap on the Transcribe icon on the home screen of the app and then choose the primary (source) and secondary (target) languages from the options at the top.
To pause or restart the transcribe feature, tap on the mic icon. Users can also view the original transcript in the source languages, customise the text size and also enable the dark mode via the app settings.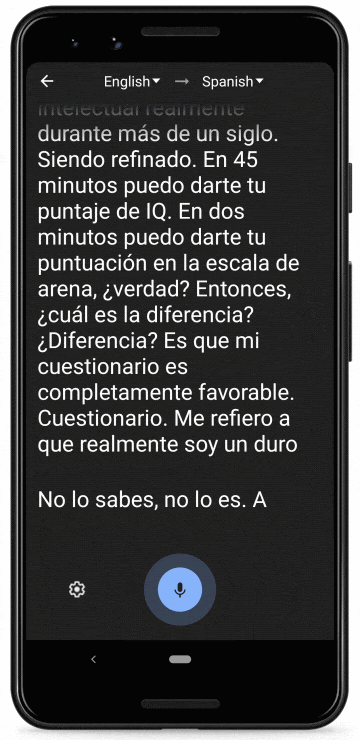 "We'll continue to make speech translations available in a variety of situations. Right now, the transcribe feature will work best in a quiet environment with one person speaking at a time. In other situations, the app will still do its best to provide the gist of what's being said," Google announced.
The 'conversation mode' also allows users to translate bilingual conversations, which can be helpful while having a discussion in different languages where neither of the people understands the other language.
Google also has a Live Transcribe app available on the Play Store with over 10 million downloads. It supports transcriptions in over 70 languages and dialects and is accessible on devices running Android 5 Lollipop and later versions. The app description also mentions that the "conversation transcripts stay secure on your device".
In addition to transcribing speech, the app is also able to indicate you about specific ambient sounds such as a dog barking, someone whistling or if someone is knocking on your door.
In the News: Dark mode comes to WhatsApp for Android and iOS