On Monday, Twitter announced that users in a total of 15 countries will now see an ad unit at the top of the Explore tab on the social network's app, which is one of the most popular destinations for people looking for what topics and hashtags are trending.
The company is calling the ad product Promoted Trend Spotlight, which was being piloted in USA, UK and Japan. It will now also be available in the following 12 additional countries: Australia, Brazil, Canada, France, Germany, India, Indonesia, Mexico, Saudi Arabia, South Korea, Spain, and Thailand.
Promoted Trend Spotlight features standard images as well as 6-second videos and GIFs, which run both on Twitter for web and the mobile app. The ad will appear twice a day on the Explore tab to every user, every day. After the first two visits, the ad will be moved to the standard Promoted Trend placement, and the Spotlight area on the Explore tab will display organic content.
According to a study cited by Twitter, the new ad unit gets 26% more eyeballs when compared to the standard ad unit in the timeline of users. This, in turn, positively impacted ad recall, brand consideration and likeliness to use the brand. Twitter's data also suggests that an ad in the Spotlight gets thrice more click-throughs than the standard promoted trend.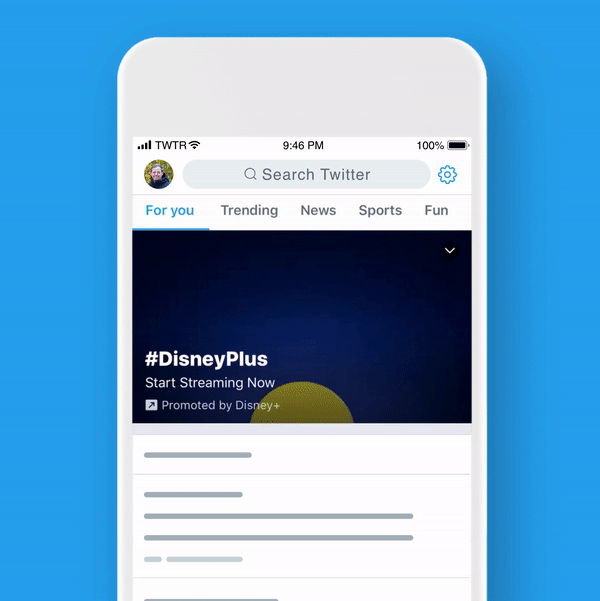 The Promoted Trend Spotlight is aimed to capture the attention of users with more immersive, full-width content. The ad placement is one of the critical features as it ensures better visibility being on the Explore tab, which is the go-to place for any user to learn more about a trend or a topic.
The pricing and availability for the ad unit will have to be discussed by businesses with their Twitter Client Partner.
In the News: Top 11 techs announced at CES 2020 on Media day