Digital Wellbeing has seen an enormous push all over the Android ecosystem since Android 9 Pie was released, and now a new tool called Focus mode, which will help users by temporarily pausing apps so that they aren't bothered by the notifications and can focus on the task at hand is out of beta.
Focus mode will be available to all devices that currently have Digital Wellbeing and parental control settings. All new phones running Android 9 and 10 will also feature the tool.
Users can select the apps that are used by them the most and are, therefore, the most distracting ones and then set a time when they don't want to receive notifications from these apps. Users can set up daily schedules for when they want the Focus mode activated — helping reduce distractions while at work, school or simply hanging out with friends and family.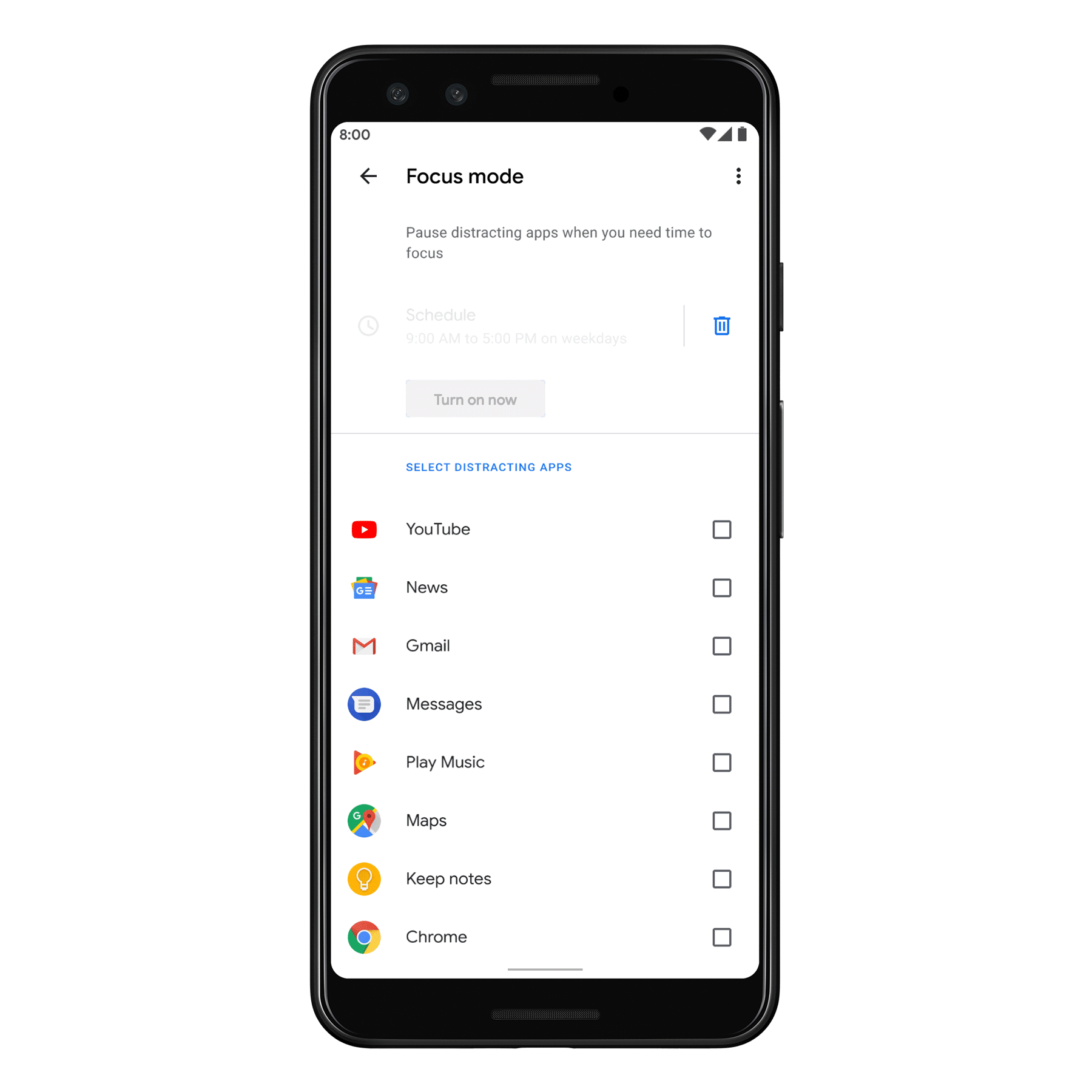 Once these apps are selected, when Focus mode is activated, it'll notify users if they try to open an app that they paused. All the notifications of the selected apps will be silenced until the Focus mode is switched off — manually or according to schedule. This can help in using your phone for work too, without getting distracted by other apps.
"We hope that Focus mode and our Digital Wellbeing tools help you stay productive, unplug when you need to, and be in control of how and when you use your Android phone—especially during this hectic time of the year," Google announced.
Users can also take a break from the Focus mode for some time and then return to their work. 
Google has also updated its Photos app with an in-app chat integration that allows users to have a private conversation about shared videos and photos. You can learn more about it here.
In the News: Active Android vulnerability is allowing attackers to target user's bank accounts