Google has announced two new features that are aimed at helping users book their trips at the lowest prices via the Google Travel platform online as well as get price change predictions.
Google discontinued its Trips app recently, and Travel now features a few tools that are borrowed from it. Flight prices classification — high, low or typical — are already available on Google Search, and with this update, users will see the same insights in their itinerary.
Besides, the company will also show users how the price has changed for select flights over the past few months and even predict whether the price will go up or won't get any lower.
According to the company, if their prediction goes south, they'll refund the difference amount to the users. For example, if Google predicts that the price for flights between a specific time won't go down any further and they do, the difference (or loss to the user) will be born by Google.
In the News: Android August security patch fixes vulnerability for devices with Qualcomm chipsets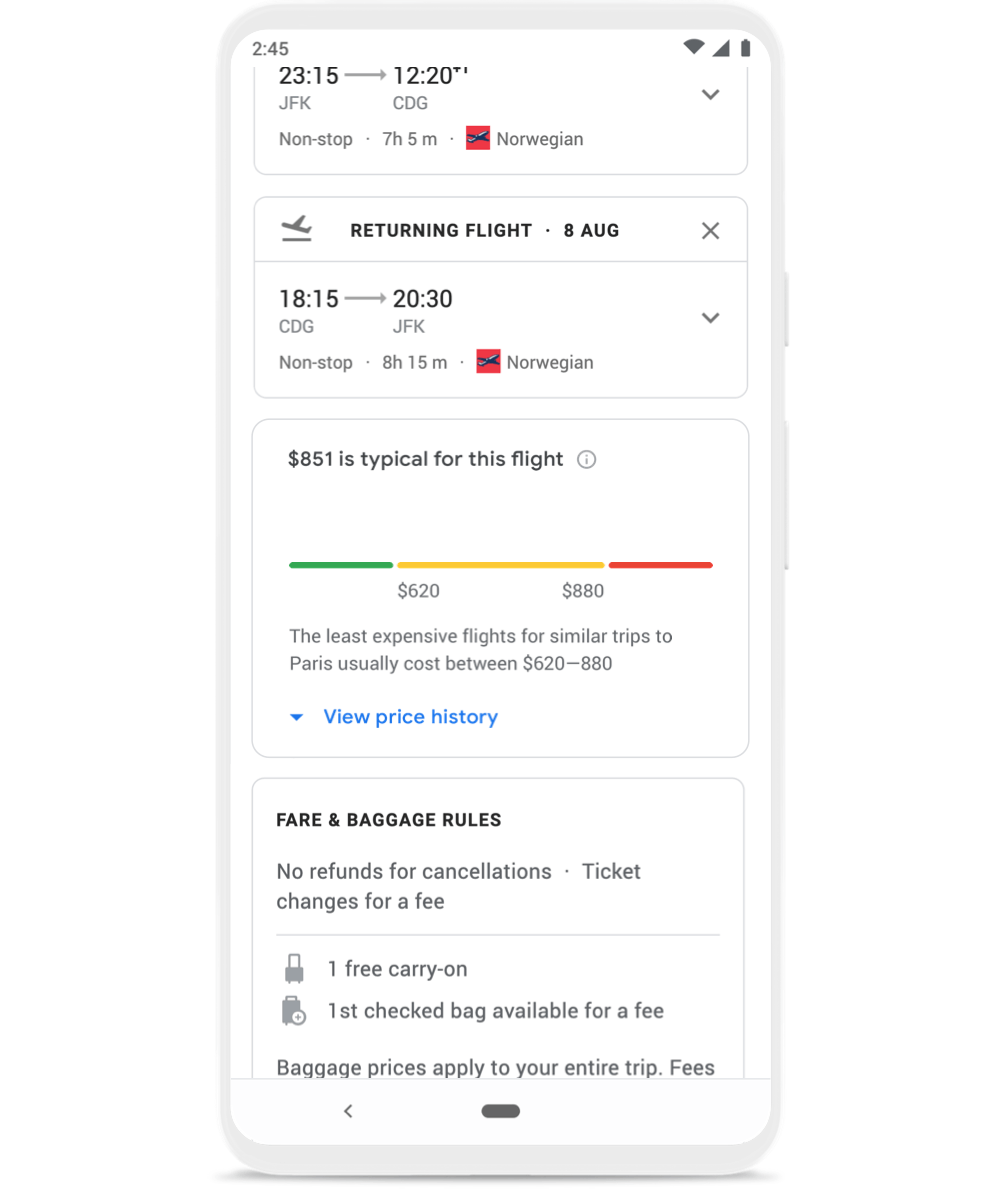 "We'll monitor the price for you, and if the price drops any time before departure, we'll send you an email letting you know once your flight takes off–so there's no work on your end," states Richard Holden, VP of Product Management, Travel.
The flight price prediction feature is currently available for itineraries originating in USA — domestic and international.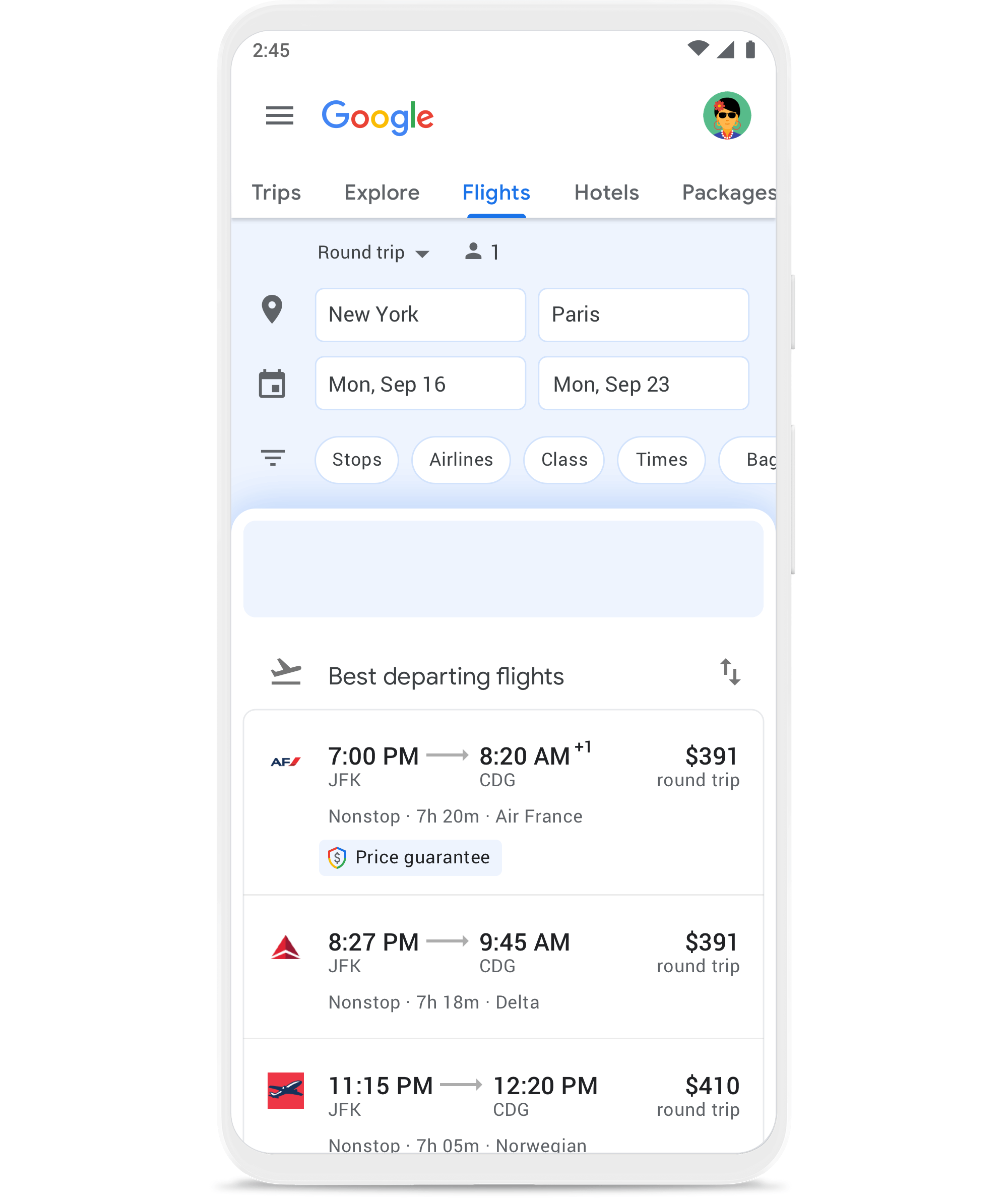 Once you receive a flight confirmation in Gmail, that information will be automatically synced with Google Travel, and users will start receiving recommendations such as hotels, restaurants and things one can do. In case users haven't received an email or Gmail, they can add them to their timeline manually.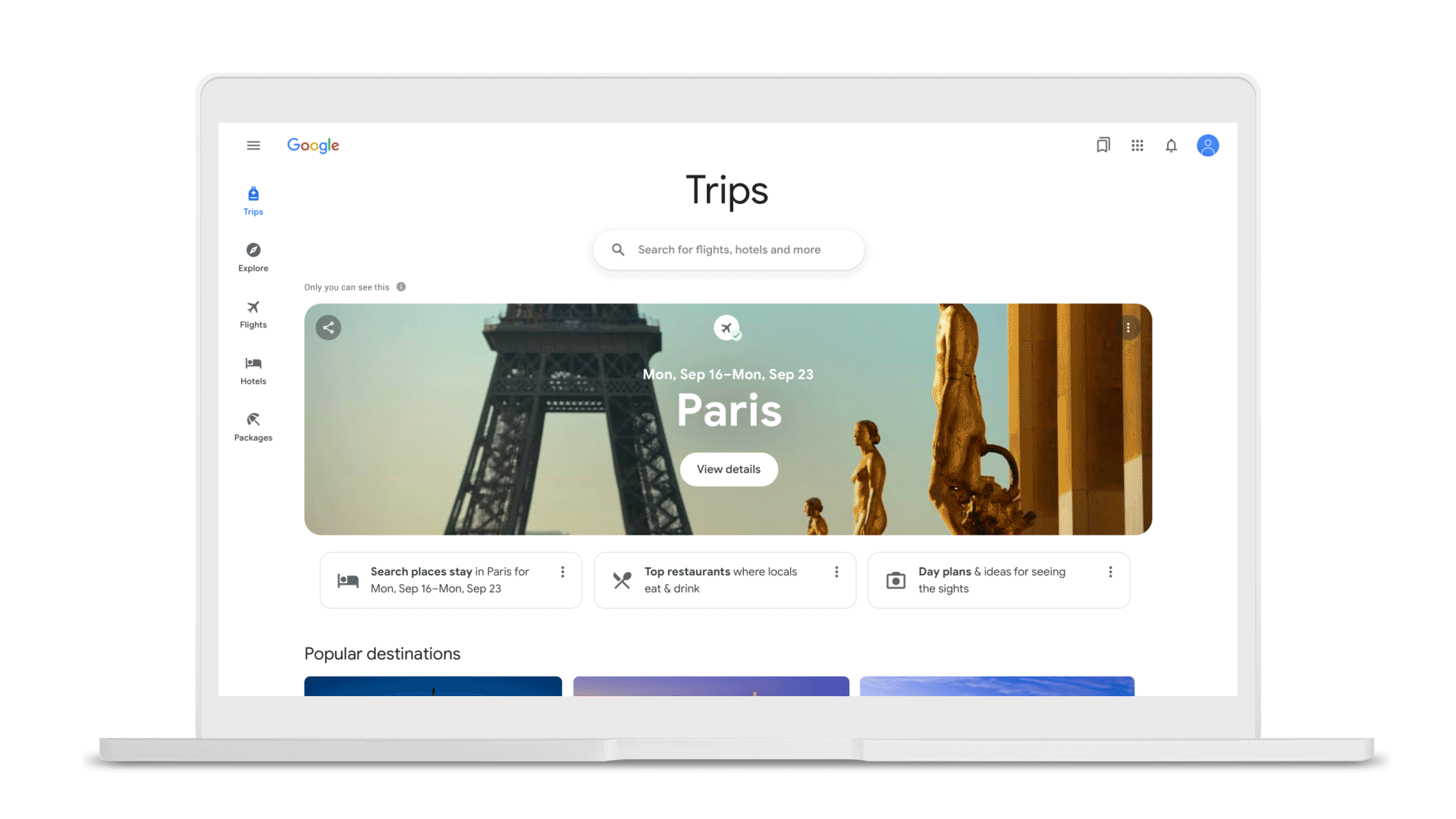 Hotel recommendations will include a description for each neighbourhood and the average price in that area. Recommendations are interconnected. So, Google will try to recommend a hotel in the vicinity of activities or areas you've searched.
"When you're ready to go on your trip, you can now use Google Maps to access your travel reservations, explore the city you're visiting or navigate from place to place. Whether you're looking for the best flight prices and neighbourhood for your stay, or you're on-the-go during your trip, Google can help with your travel needs from start to finish."
Also read: How to block someone on Gmail and Hangouts
Writes news mostly and edits almost everything at Candid.Technology. He loves taking trips on his bikes or chugging beers as Manchester United battle rivals.
Contact Prayank via email: [email protected]