Building upon their Family-oriented product features, Google has launched Kids Space, which will be available on select Android tablets and features an array of free books, apps and videos.
The Kids Space tab will be rolling out with the new Lenovo Smart Tab M10 HD Gen 2, with support for more tablets coming soon. The kids-specific tab, which builds upon the 'kids tab' rolled out on Google Play earlier this year that included 'teacher-approved' apps, will feature a selection of apps, books and videos handpicked for kids but won't support Google Assistant.
Kids Space will allow users to select interests, based on which they'll be shown content including games, apps, books and videos. These interests can also be customised by kids later on while using the tab.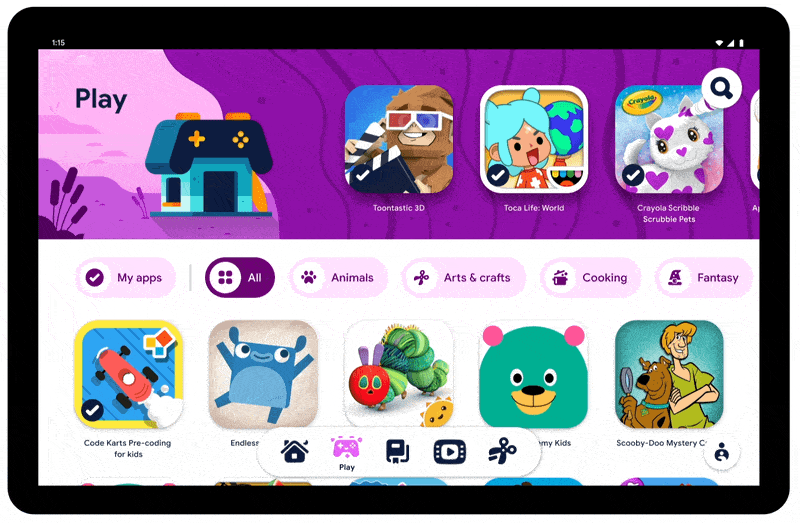 "Kids Space is designed with your kid at the centre of the experience and made for them to become explorers of the things they love. By selecting their interests, your kids will see new and engaging content to read, play and make. Kids can even customize their experience by creating their own character.," announced Mindy Brooks, UX Director, Kids and Families at Google.
Anyone who wants to start using Kids Space on a supported tablet — which aren't many at the time of writing — will require a Google account for their kid. They'll also need to download the Family Link app on a supported Chromebook, Android or iOS device.
Books and video content in Kids Space is not available in all regions. Video content will only be available if Youtube Kids is supported in the region. Users will also require the Play Books app to access any books on kids tab.
"We worked with top publishers to make popular children's books free of charge, and have over 400 free books available in the U.S. alone. In the Watch and Make tabs, your kids can view creative and fun videos from YouTube Kids that are engaging and encourage off-screen activities. And if you're looking to customise, even more, parents can download additional content from Google Play."
In the News: Google Chrome gets new tab features; tab throttling released in beta
Writes news mostly and edits almost everything at Candid.Technology. He loves taking trips on his bikes or chugging beers as Manchester United battle rivals.
Contact Prayank via email: [email protected]