Google Maps for iOS users will now be able to report crashes, speed traps and traffic slowdowns, just like their Android counterparts. Other than that, the Maps apps on both Android and iOS is also getting four new types of incidents that can be reported — construction, lane closures, disabled vehicles and objects on the road.
Both the updates will start rolling out globally to iOS and Android devices later this week.
"Google Maps has always helped people get from point A to B in the easiest way possible. Today, we're adding more tools that reflect real-time contributions from the community so you can stay even more informed when you're behind the wheel," the company announced. "You can quickly know if you'll encounter one of these potential obstructions on your ride, and plan accordingly."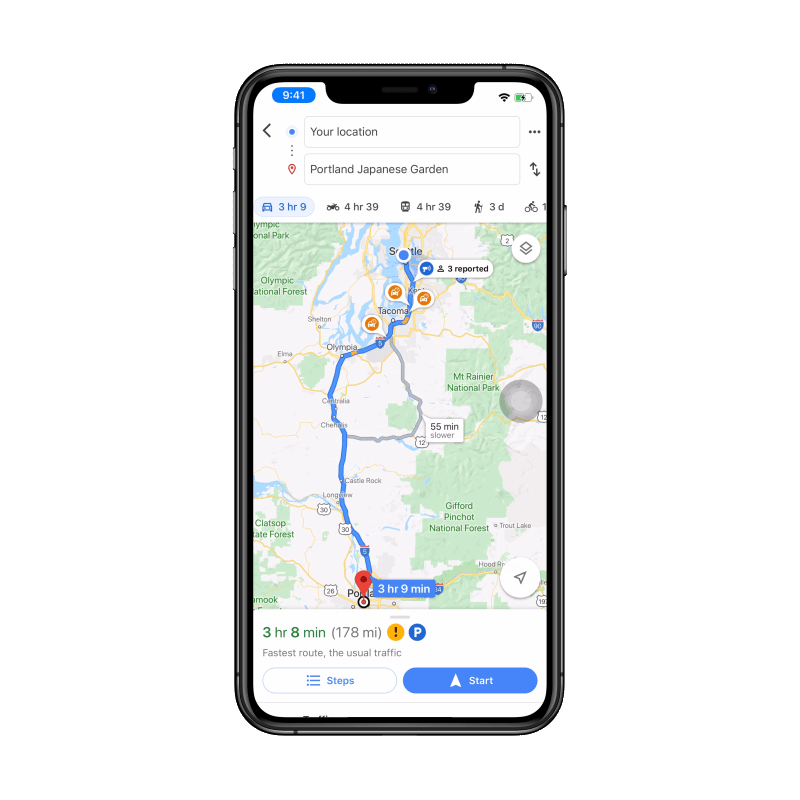 Also read: How to run Google Maps on Samsung Galaxy Watch or Gear Sport
How to report crash/speed trap and more on Google Maps?
You can only report crashes, speed traps, traffic slowdowns, lane closures, disabled vehicles, construction or other options while in the navigation mode. Make sure that it's safe for you to operate your smartphone before you go ahead with reporting any of the ones applicable.
Follow the steps below to add a report to the Map.
Look for the conversation bubble button with a '+' sign and tap on that.
From among the available options, tap on one to add a report.
You'll be asked to Confirm or Cancel. If you don't press any button, the action will be confirmed after a few seconds automatically and you'll be prompted that the report has been added to your Map.
Earlier this month, Google announced several updates that are aimed at enhancing the privacy of users, which includes an incognito mode for Google Maps, which has been available in Google Chrome since 2008, was added to YouTube earlier this year.
In the News: Samsung says fingerprint recognition issue on Note10 and S10 is due to screen protectors