Google Maps has been updated with a new feature that allows users to pair their transit options like ride-sharing and walking or biking, which enables the app to recommend them better routes that include options for different modes of transportation and also an estimated cost of their travel.
Users can access this feature when they search for directions on the Maps app. Once the destination location is entered, as usual, Google will display the available transit routes and the time, and also include mixed transits alongwith an estimated fare.
If users decide to take the ridesharing option, they'll also be shown how much each leg of their trip will cost, how long they'll need to wait, traffic conditions as well as when
Those on bikes will see tailored routes for cyclists and other details about their transit, such as the total transit time, including the time taken by different prospective transportation modes and also the user's ETA.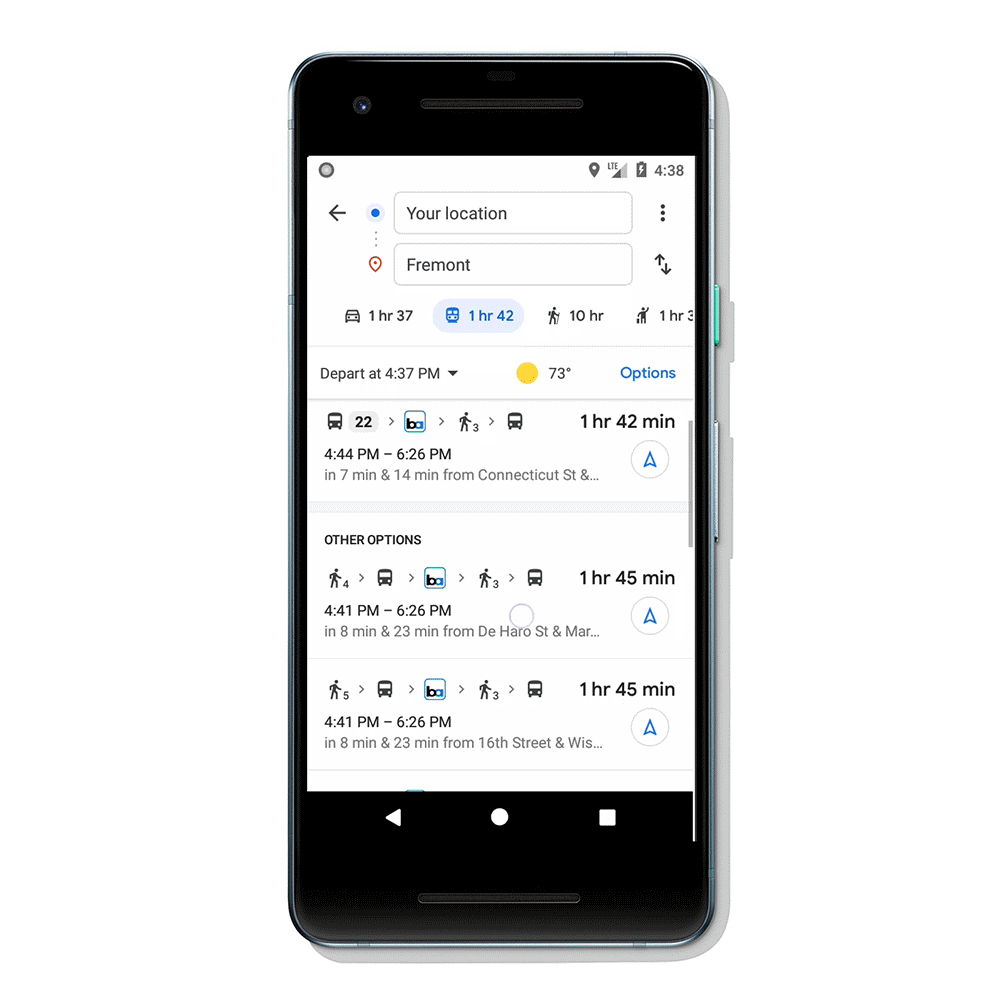 "Say you're taking the subway home from a friend's house, but your apartment is a bit too far from the station to get to on foot. Catching a ridesharing vehicle can help you travel that short distance quickly. Or, you're headed to work at the peak of the busy back-to-school season, so you need to ride your bike to the nearest bus stop to make that important 9 a.m. meeting on time," Vishal Dutta, Product Manager at Google, explains.
The new paired transit directions will be available to Android and iOS users in 30 countries worldwide in the coming weeks, with plans to roll out the feature in other countries too.
Also read: How to download offline Google Maps?