Google Play Music is being phased out and will completely shut down in December 2020, with Youtube Music set to replace it, the company announced on Tuesday.
Over the past few months, Google Play Music users were notified to transfer their music libraries, preferences and playlists to Youtube Music, and they'll be able to do so till the end of the year.
In September 2020, music streaming via Google Play Music will stop for users across New Zealand and South Africa, followed by a global halt in October.
All of the user playlists, uploads, purchases will still be left untouched till the end of December 2020, by which time Google expects all users to transfer all of their data on Google Play Music to Youtube Music. Google Play Music libraries won't be available after December 2020.
Later this month onwards, users won't be able to purchase, download or upload music through Google Play Music's music manager.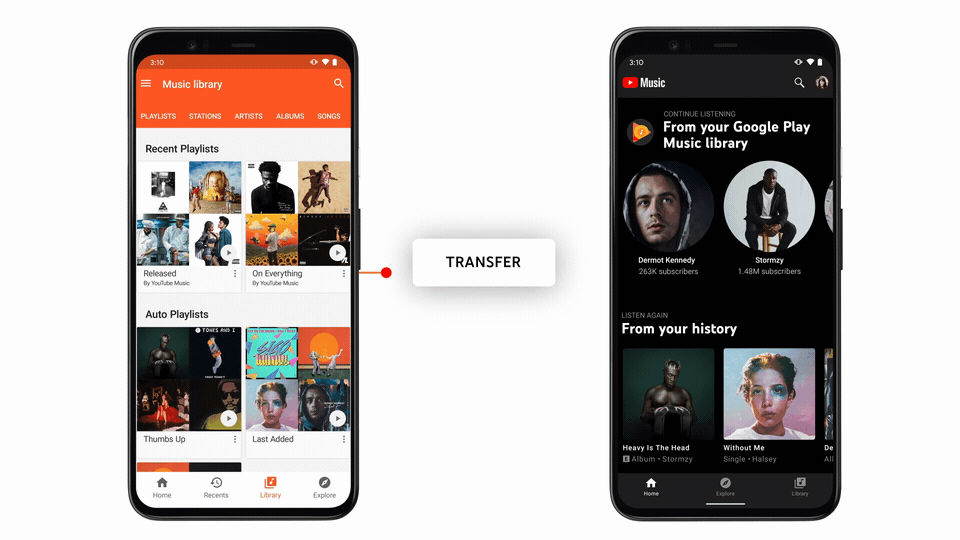 "To ensure users don't lose any of their content, they'll need to use the simple transfer tool to migrate any purchases over to YouTube Music or use Google Takeout to export data and download their purchased and uploaded music. Once the Music Store is no longer available, users will continue to be able to upload any tracks purchased elsewhere to YouTube Music," Google announced.
Anyone who wants to transfer their playlists and music libraries from Google Play Music to Youtube Music can use the transfer tool that was introduced by Google earlier this year in May.
While an ad=supported free version of Youtube Music is available for all, Google Play Music users will be automatically granted an equivalent paid tier of Youtube Music as and when they decide to switch.
In the News: Android gets its own Airdrop as Nearby Share rolls out