Delivering on their promises made at this year's Google I/O in May, the company has announced updates for Maps, YouTube and Assistant to enhance user privacy. In addition to these, Google has also rolled out a new feature to its Password Manager called Password Checkup, which will help users identify if their passwords have been compromised.
Google's password manager that is built into Google Chrome and Google Account already generates as well as stores passwords and also auto-fills them. Password Checkup adds to the list of password manager's capabilities, as it will now be able to check the strength of the saved passwords and also find if they've been compromised in a security breach.
Powered with password checkup's features, the Password Manager will now be able to tell users if their password has been compromised in a third-party breach, is being reused across various websites or needs to be strengthened.
With the ever-increasing number of apps and services that are being used by an average person, keeping track of passwords as well as ensuring that each one of it is strong can get a bit hectic, and this feature will surely help Google users who aren't as strong with passwords.
Also read: How to migrate from Nest to Google Account and 4 reasons you should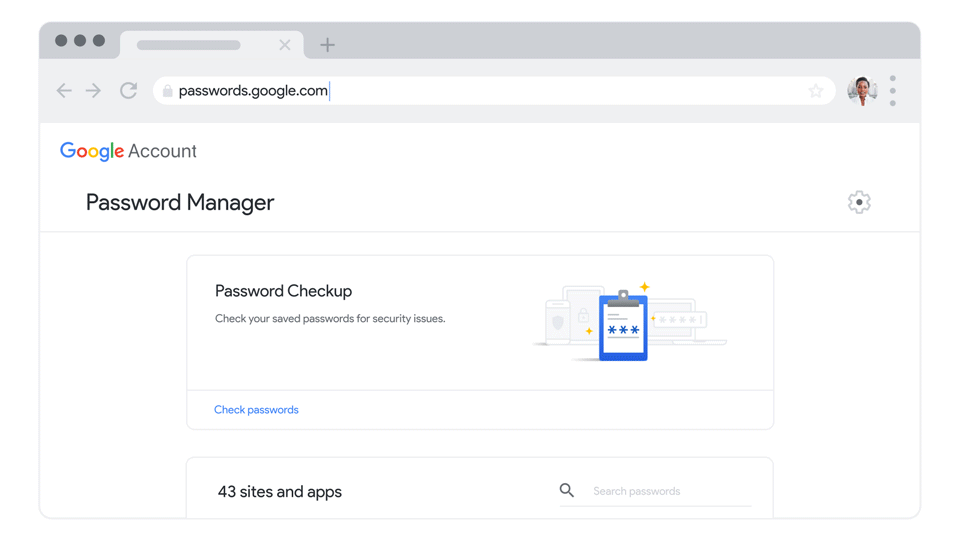 "One in four Americans use common passwords—like Abc123, Password1111, and [email protected] Sixty-six percent of Americans admit to using the same weak password across multiple sites, which makes all those accounts vulnerable. And every day, new data breaches publicly expose millions of usernames and passwords," the company explains. "We're launching the Password Checkup—a new feature built into our password manager that checks the strength and security of all of your saved passwords, tells you if we find they've been compromised (for example, in a breach), and gives you personalised, actionable recommendations when needed."
Currently available as a Chrome extension, password checkup will be integrated into Google Chrome later this year.
Also read: Google Maps pairs transit directions for multiple modes of transportations