With increasing awareness about the environmental effects of vehicular pollution and congestions in urban areas, bikes have become one of the most popular mediums used by commuters, and they will now be able to find real-time bike-sharing information via Google Maps on Android and iOS.
There are approximately 1600 bike share systems with more than 18 million shared bikes in urban areas worldwide and Google rolled out an update to connect several of these with end-users online.
Bike-sharing information on Google Maps has been available to commuters in New York City for over a year and now the same information is being rolled out to a total of 24 cities in 16 countries worldwide.
Users will be able to locate bike share stations and also be shown the number of bikes available. They'll also be able to see if there is an empty space nearby where they can leave the bike.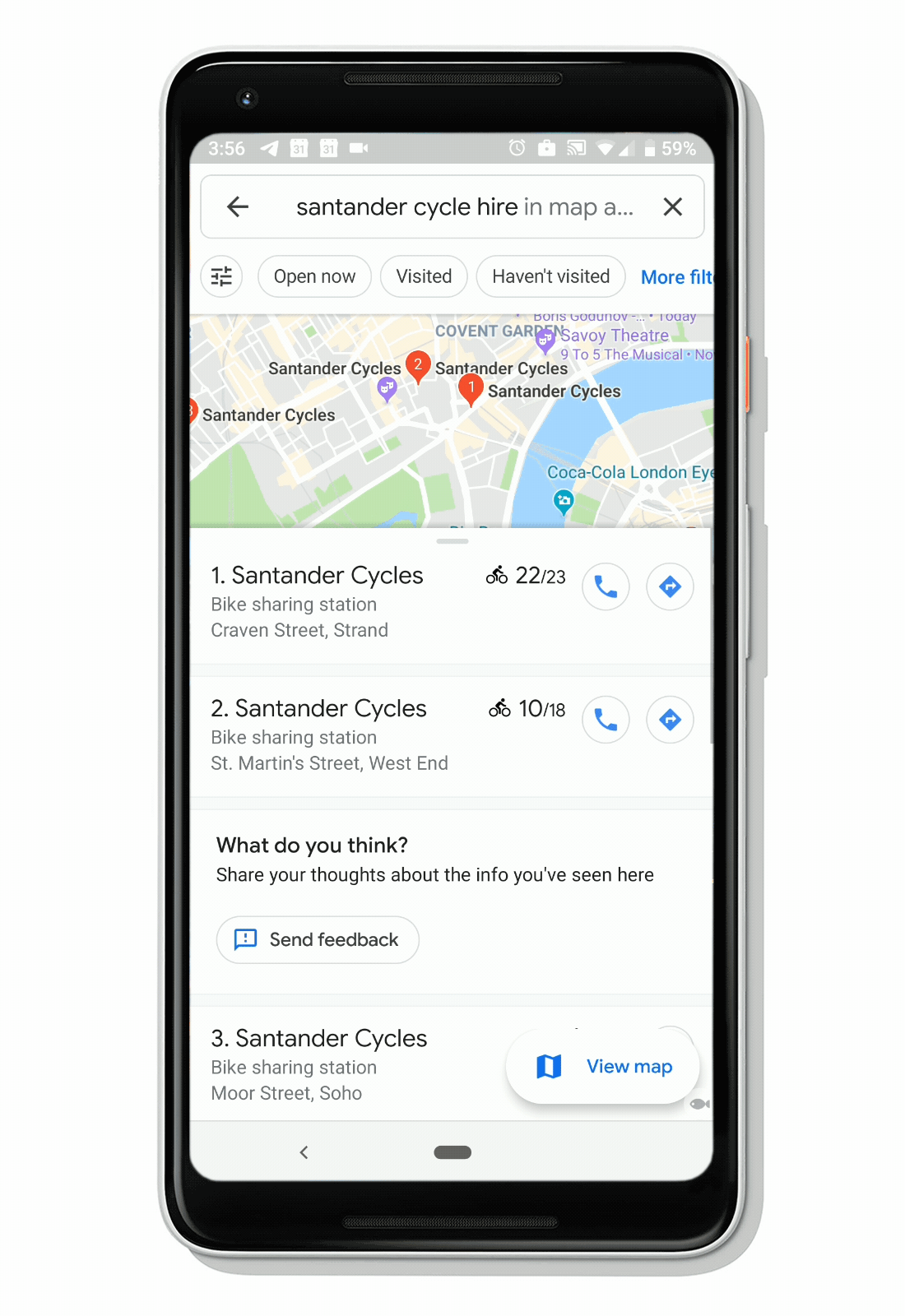 "Whether you're travelling in a new city or planning your daily commute, Google Maps is making it easier to weigh all your transportation options with real-time information. Just like how we show you when buses and trains are coming and going in Google Maps, you'll now know which bike share stations have a bike ready for you," Andrew Hyatt, Software Engineer at Google Maps, stated.
In the News: Google Search update: Changes made to featured snippets and more
Which cities have bike sharing feature on Google Maps?
Bike sharing feature is available on Google Maps in the following cities worldwide:
Barcelona
Berlin
Brussels
Budapest
Chicago
Dublin
Hamburg
Helsinki
Kaohsiung
London
Los Angeles
Lyon
Madrid
Mexico City
Montreal
New Taipei City
New York City
Rio de Janeiro
San Francisco Bay Area
São Paulo
Toronto
Vienna
Warsaw
Zurich
"This is all made possible by incorporating a new global bike-share data feed directly into Google Maps, thanks to a partnership with Ito World."
Also read: DuckDuckGo vs Google: Which search engine should you use?
More in News